While the pr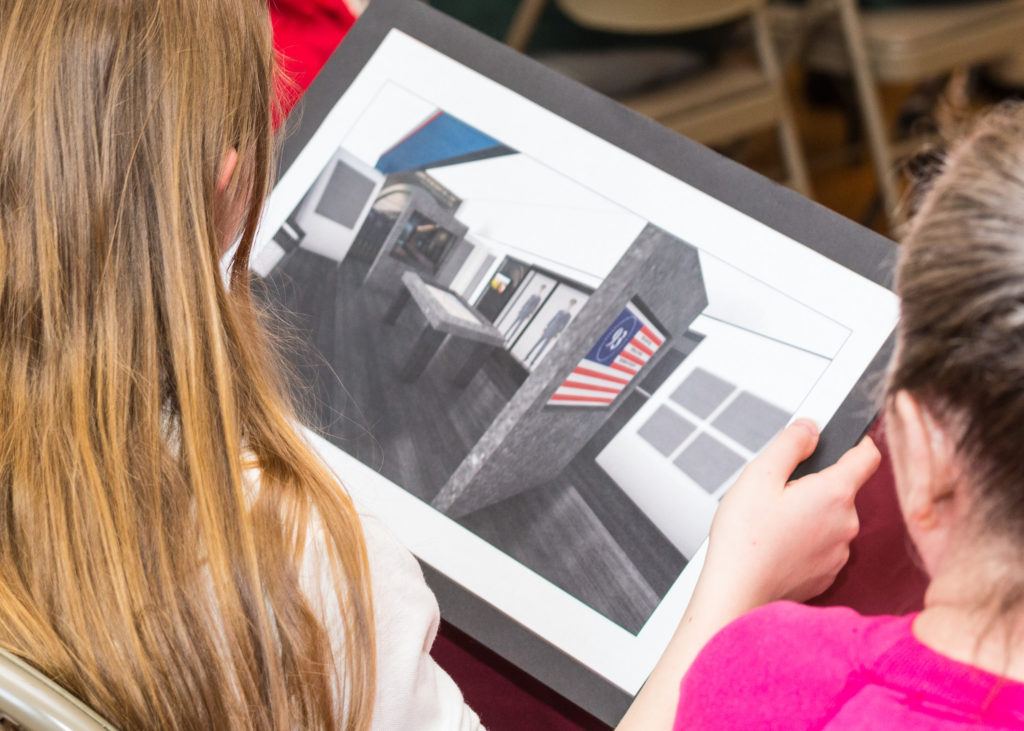 oject will span several years, 2016 featured the launch of the Flight 93 Mobile Museum.  This Mobile Museum will be used as an educational vehicle to teach students the principals of courage and valor displayed aboard United Flight 93.  Since 2001, Deitrick & Berger Interior Architecture and The HALO Foundation have taken students to the Flight 93 Crash Site in Shanksville, PA. to grasp the history and magnitude of this heroic event.
The Mobile Museum will align itself with the National Park Service and Flight 93 National Memorial in Shanksville, PA. In addition to providing a historically accurate account of the events that occurred aboard Flight 93, another section of the Mobile Museum will exhibit responses from the students involved with 93 cents for Flight 93. Responses will include letters, poems, and quilts.
The Mobile Museum will visit schools, and attend local special events, as well as community events across state lines. The Mobile Museum will be available to the general public at MAPS Aviation Museum in Green, Ohio when it is not in use at off site programs.
The University of Akron has been a critical partner throughout this project. UA will continue to partner with HALO as the process continues.